Best Seller Bundle Set (BM)
Regular price

RM 82.50

Sale price

RM 75.00
Share
!! Best Seller Bundle Set !!
1 Set = 3 Balang + 3 Sos / 3 Mini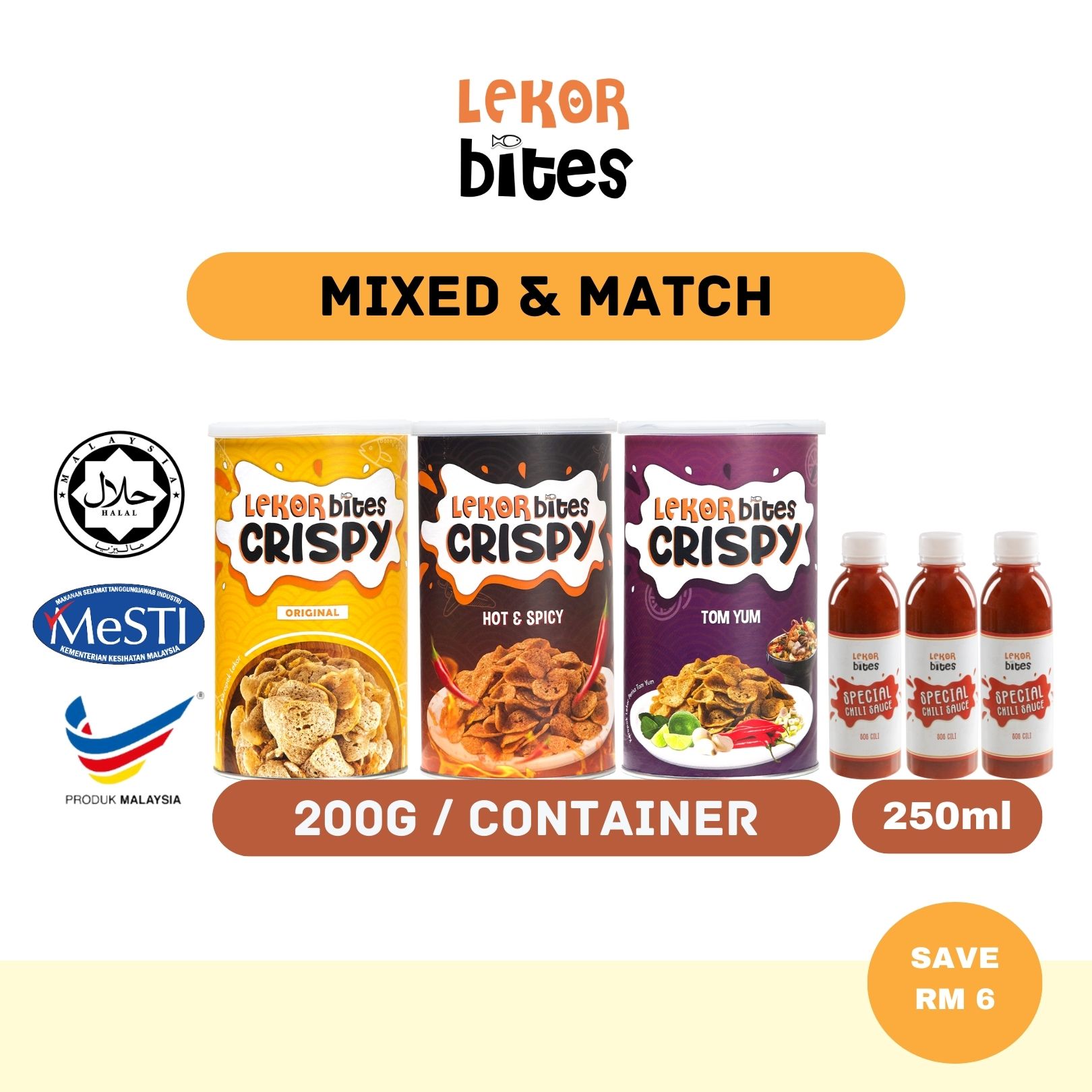 ---
2 Set = 6 Balang + 6 Sos / 6 Mini
FREE SHIPPING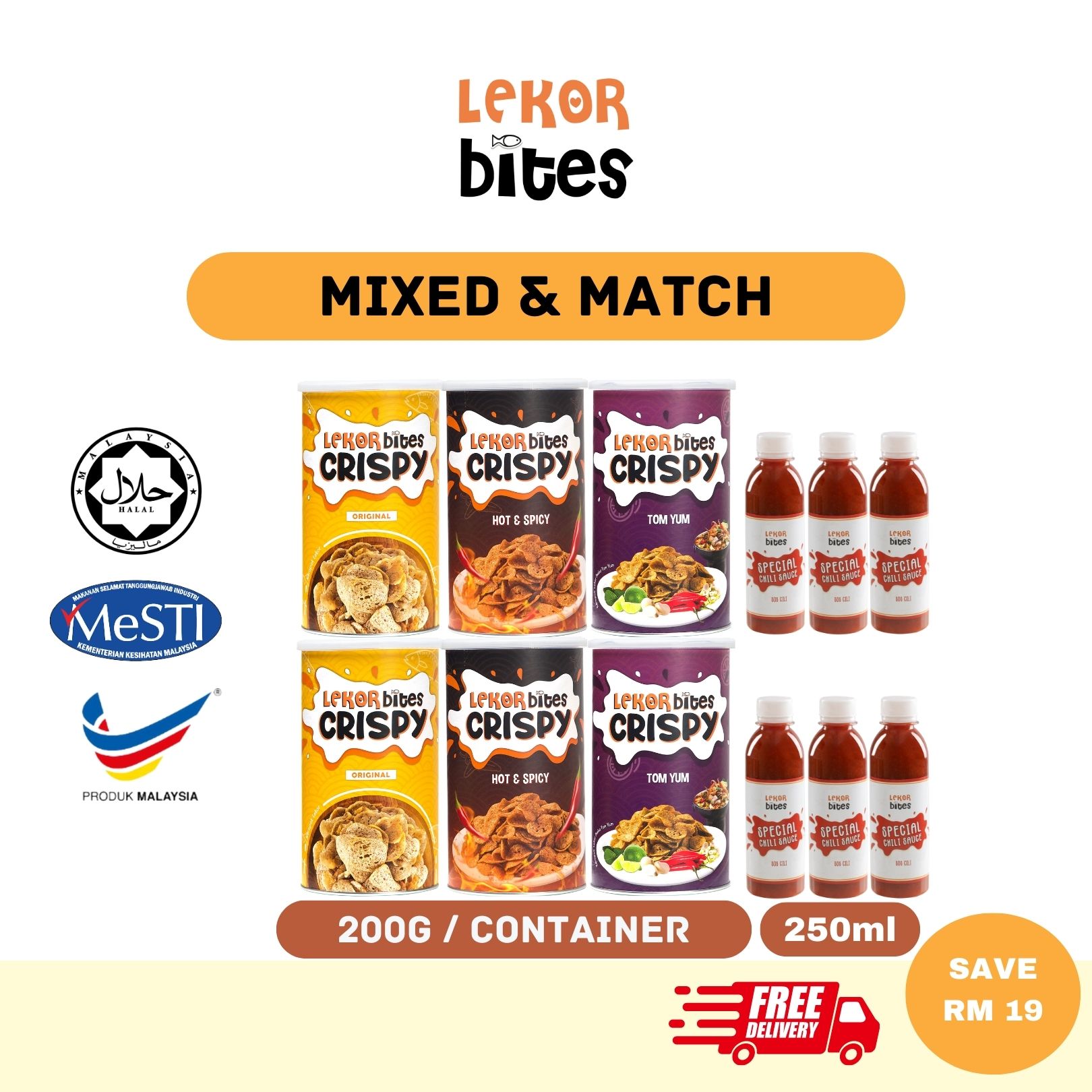 ---
3 Set = 9 Balang + 9 Sos / 9 Mini
FREE SHIPPING
PERCUMA 4 Mini Mix & Match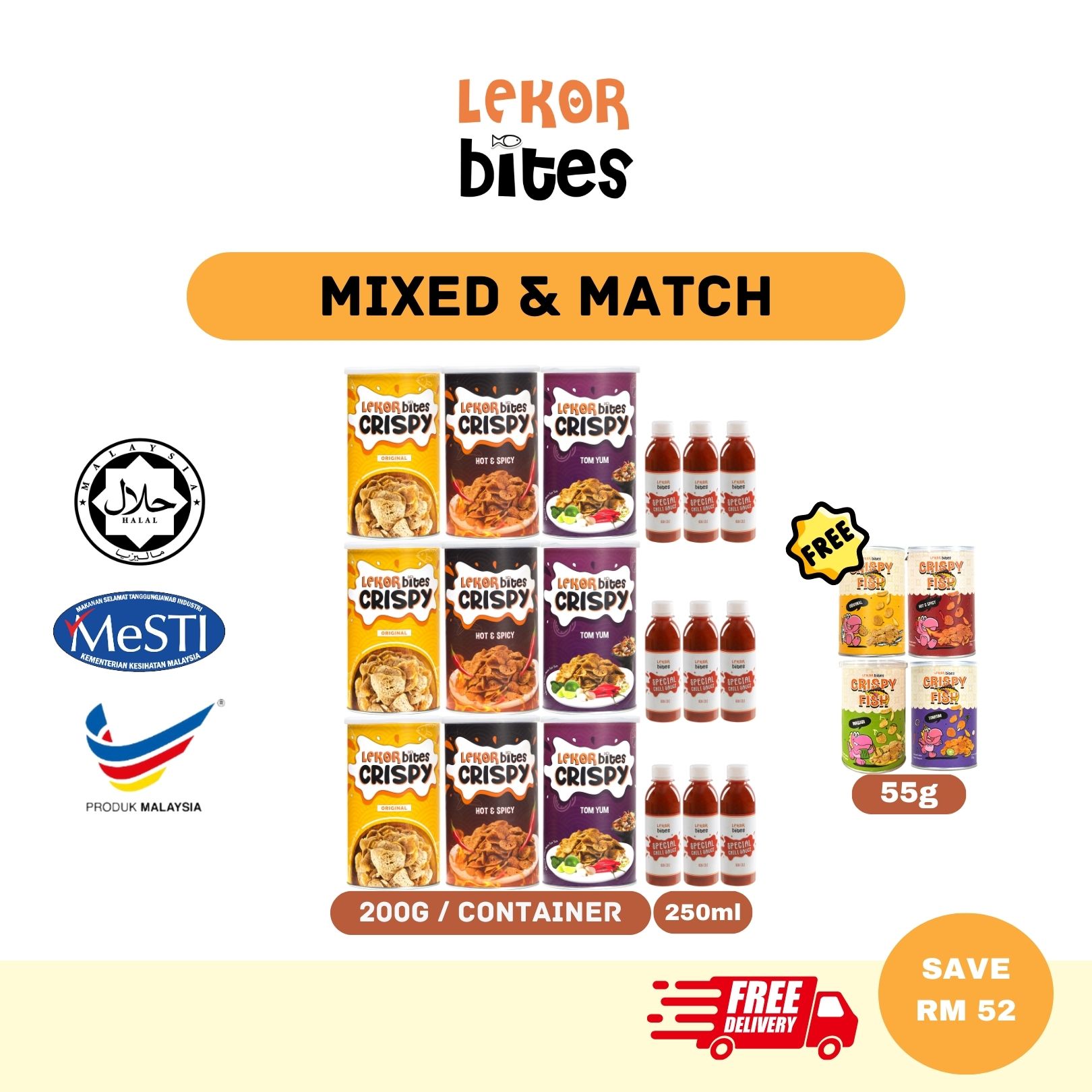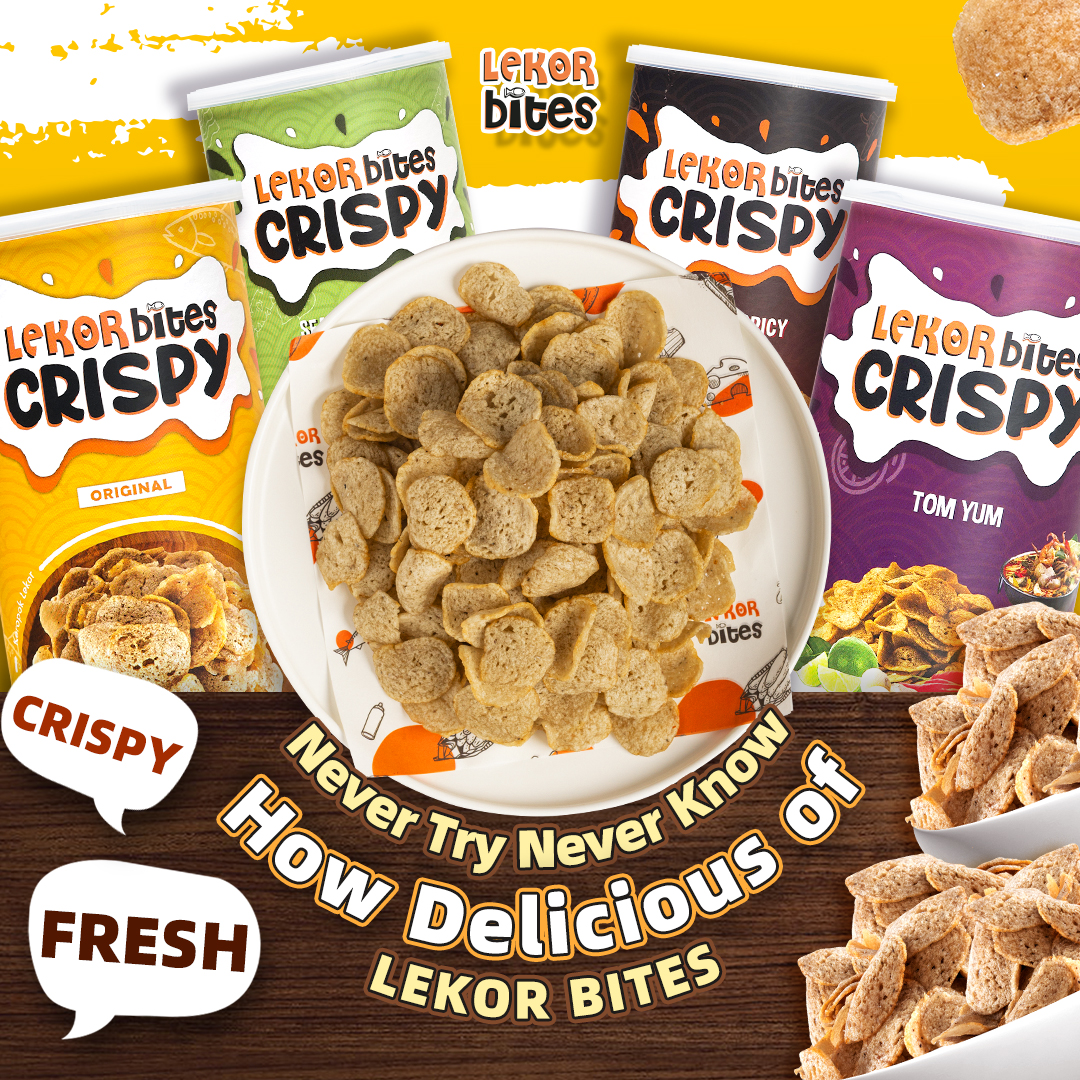 TASTE THE CRUNCH 🥰




TASTE THE CRUNCH 🥰


TASTE THE CRUNCH 🥰
---


TASTE THE CRUNCH 🥰
---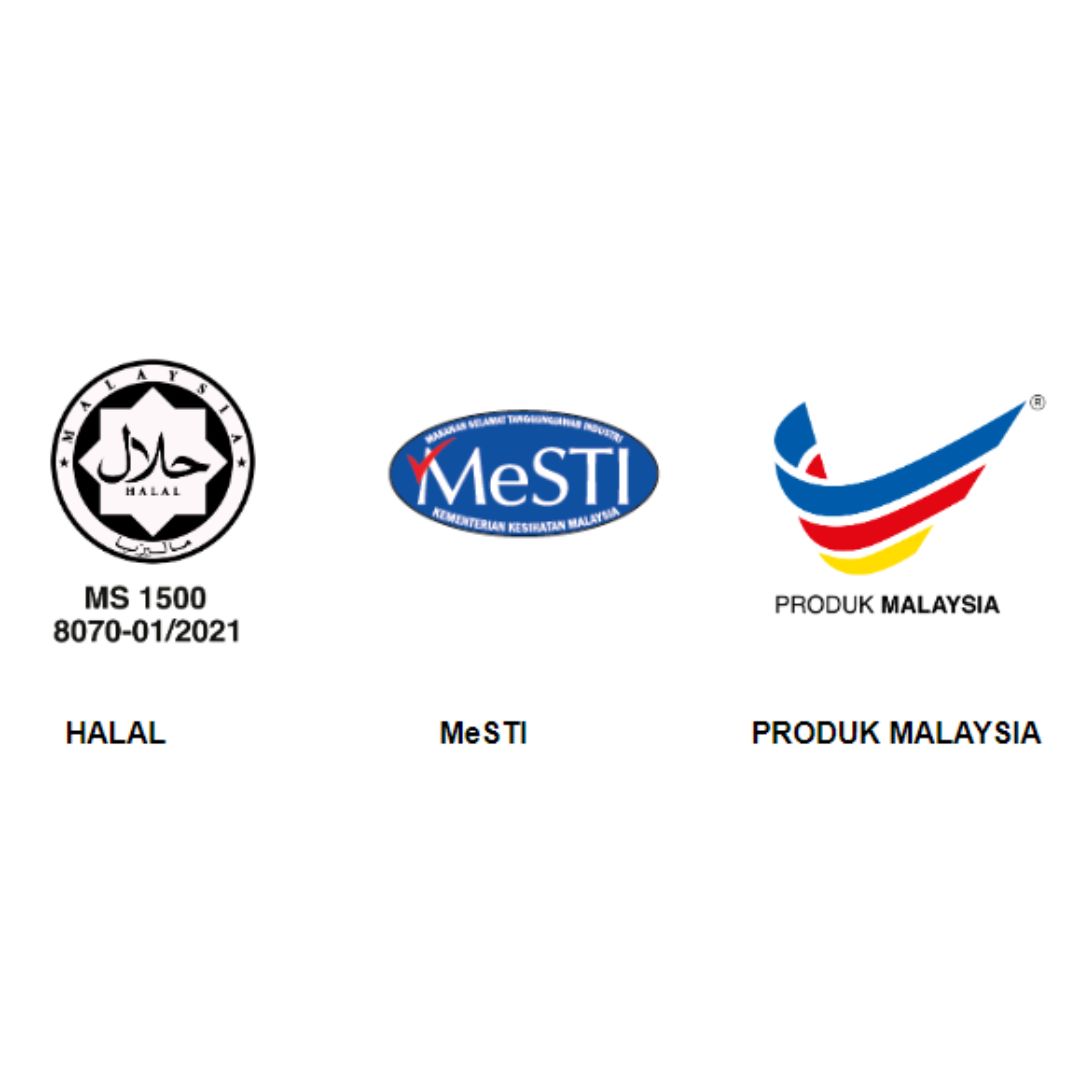 ---
Notis penting:
- Sila pastikan detail dan alamat anda adalah betul untuk mengelakkan risiko barangan rosak kerana detail yang diberikan tidak tepat.
- Kurier kami memerlukan 3-5 hari bekerja untuk menghantar barangan (Tidak termasuk Hujung Minggu dan Cuti Umum)
- Jika pihak kurier tidak menghubungi anda dan menyebabkan penghantaran lewat, sila pergi ke pejabat mereka untuk mendapatkan barangan.
- Matlamat utama kami adalah untuk menghantar Lekor Bites pada keesokan hari untuk memastikan ia segar dan lazat.



Tips bernas untuk pelanggan yang dihormati:
Jika pelanggan yang dihormati benar-benar tidak bernasib baik menerima barangan yang mengandungi Lekor yang hancur, harap jangan kecewa dulu. Kami mempunyai satu lagi tip untuk menangani situasi ini! Anda boleh cuba menambah Crispy yang hancur pada pelbagai hidangan! Seperti mee goreng, maggi goreng, nasi goreng, Yee Sang, dsb. Dengan kaedah ini, kami berjanji bahawa pelanggan akan menyukai lekor yang hancur dalam setiap cara yang mungkin!


Sila fahami kesulitan kami, dan kami akan berjanji untuk terus berusaha 100% untuk pelanggan yang menggemari Lekor Bites.

TASTE THE CRUNCH 🥰


---
1st Time Purchase
RM20 Discount + Free Shipping



(Sign up as Member and min spend RM100)
Member Benefit:
🥳 Member: Spend RM1 Get 100 Points
🥳 VIP:

Spend RM1 Get 200 Points
*Points expired in 12 months*